Day 1 :
Keynote Forum
University of La Frontera, Chile
Time : 09:35-10:15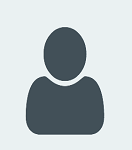 Biography:
M Cristina Diez has completed her PhD from Universidad Estadual de Campinas, Brasil in 1993. She is a Professor in the Chemical Engineering Departmentand the Director of Biotechnological Research Center Applied to the Environment (CIBAMA-BIOREN) of La Frontera University. She has published more than120 papers in reputed journals (ISI/WoS). She is a member of FONDECYT's technology board. She is serving as an Editorial Board Member of the J. of SoilScience and Plant Nutrition.
Abstract:
The biomixture composed by soil, wheat straw and peat, is the main component of the Pesticide Bio-purifi cation Systems (PBS). Previously used biomixture (PUB) from PBS, has microorganisms capable of pesticides biodegradation at high concentrations. In this work, we evaluated the bacterial biodiversity through a metagenomic analysis of a natural biomixture (C) and a biomixture enriched with PUB before and aft er reapplication (60 days) of a mixture of atrazine (ATZ), chlorpyrifos (CHL) and iprodione (IPR) at 100 mg L-1 each. For this, glass deposits (40×25×15 cm), containing
the control biomixture (C) and a biomixture with PUB (B) were used. Metagenomic analysis of B was performed at
day 60 before reapplication of pesticides mixture (B60) and 2 days before pesticides mixture reapplication (B60R). Th e
same analysis was made for control biomixture (C). Microbial diversity was determined by sampling the aforementioned
treatments, from which the DNA was extracted following the manufacturer's instructions (MoBio Powersoil DNA isolation
kit (MoBio, Carlsbad, CA) and quanti-qualitatively characterized by a fl uorometer (double-stranded DNA; dsDNA) and
agarose gel electrophoresis. Metagenomic analysis was performed using MinION sequencer (ONT). Plotts and analysis of taxonomic abundance were made with Pavian 0.3. Regarding all treatments taxonomic composition, treatment B60 showed a greater bacterial abundance in comparision to the other treatments. However, it shows similarity at phylum level with C. On the other hand, the reapplication of pesticides (B60R) decreased momently bacterial abundance and diversity, due to the impact of the mixture of pesticides. However, the biomixture possess a recovering capacity aft er each pesticide
reapplications.
Keynote Forum
Aditya College of Engineering and Technology, India
Time : 10:15-10:50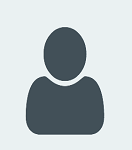 Biography:
Veeravilli Suryanarayana has completed his PhD at Awadesh Pratap Singh University, India and has 23 yrs of postdoctoral teaching and research experience. He is the Professor and Principal Investigator at Aditya Engineering College (Autonomous), Jawaharlal Nehru Technological University, India. He has published more than 72 papers in reputed journals and has been Member of various repute Scientific Societies. He is the Campus Ambassador and City Coordinator for IARC, Centre for United Nations and got the Best College in India Award. Ministry of Science & Technology, Department of Science & Technology and Government of India awarded him a research project on bibliometric mapping of solid waste management in India as Principal Investigator.
Abstract:
Population explosion led pollutants accumulation in many folds with respect to solid waste disposal creating a big havoc due to scarcity of disposable sites and paucity of appropriate cost eff ective eco-friendly technology in India. In this direction an eff ort has been made to support Swachha Bharat initiative to utilize the bio-degradable waste which is collected from Samalkot Municipality, with anaerobic microbial decomposition in pilot model approach to generate green energy and the spent out material to use as organic fertilizer for the crop fi elds. In our experiment we found an interesting observation about good calorifi c value and the appreciable amount of methane gas production from 10kgs of solid waste. Further we are improving the method to get good amount of energy by altering pH, temperature etc., and parameters.
Session Introduction
MET'S School of Engineering, India
Biography:
P C Madhu has completed his PhD from University of Genova, Italy and Postdoctoral studies from University of Genova itself. Currently, he is working as an Associate Professor in the Department of Biotechnology at METS School of Engineering Mala, Thrissur, Kerala, India a premier educational service organization. He has published more than six papers in reputed journals and has been serving as an Editorial Board Member of many international journals. He has also presented papers in national and International conferences. During his PhD program he Visited University of Nebraska, Lincoln as a Visiting Scientist.
Abstract:
Endophytic bacterial L-asparageanase from simaroubagluaca and study of its anticancer eff ect Cancer cells diff erentiate themselves from normal cells in diminished expression of L- asparaginase. It is the enzyme that catalyzes the hydrolysis of L-Asparagine to L- aspartic and ammonia, because of these it is used as a medication and in food manufacturing. L-asparaginase is used to treat various types of leukemia such as, acute lymphoblastic leukemia, acute myeloma leukemia and Non--Hodgkin's lymphoma. Mostly L-asparaginase is produced and isolated from bacteria from diff erent sources. In the present study we isolated and L-asparaginase producing entophytic bacteria from Simaroubagluaca. Aft er the partial purifi cation of the L-Asparaginase enzyme, the enzyme activity was found to be 155.83 Units/ml and specifi c activity of 770.15. Th e optimum pH is 8 at a temperature of 37oC in the presence of metal ion Mg2+.Th e molecular identifi cation was done by16S rDNA. PCR and sequence analysis by BLAST was performed to identify the similarity and it was confi rmed that Bacillus cereus species. Th e results obtained from the anticancer assay with HL-60 cell lines, up to 95% cell death occurred by incubation with 20 units of enzyme. Th e study reveals that the L-asparaginase produced from Bacillus cereus possess the anticancer activity with HL-60.
Biotechnology | Enzyme and Protein Engineering | Biomedical Engineering & Applications Environmental Biotechnology | Pharmaceutical Biotechnology and Drug Design | Genetics and Molecular biotechnology | Nano Biotechnology | Biotechnology Applications
Location: London-II
Chair
Veeravilli Suryanarayana
Aditya College of Engineering and Technology, India
Session Introduction
Federal Research Center of Biotechnology- RAS, Russia
Biography:
Ivan N Zorov has completed his PhD at M V Lomonosov Moscow State University. He spent six years as Analytical and Marketing Manager in GC/LC/MS method development at Agilent/Hewlett-Packard. Currently, he is the Senior Scientist at MSU and the Federal Research Center of Biotechnology, Moscow. He has published more than 25 papers in reputed journals.
Abstract:
The enzymatic saccharifi cation of polysaccharides from lignocellulose biomass is a crucial stage in production of second-generation biofuels (ethanol, butanol, etc.), bifunctional organic acids (lactic, fumaric) for biopolymer synthesis. Cellulose is converted to glucose under the synergistic action of at least three types of glycoside hydrolases (endoglucanases, exo-cellobiohydrolases and β-glucosidases). β-Glucosidase (BGL) is the key enzyme that completes the saccharifi cation process, converting cellobiose to glucose. A novel bgl1 gene, encoding GH3 family β-glucosidase from Penicillium verruculosum (PvBGL) was cloned and heterologously expressed in P. canescens RN3-11-7 (niaD-) strain. BGL from Aspergillus niger (rAnBGL) was expressed in the same recipient host. Both BGLs were desalted and purifi ed from cultural broth by AEX, HIC, and GF chromatography using columns packed with Bio-Gel P4, Source 15Q, Source15ISO, and Superdex75 for fi nal polishing. SDS-PAGE followed by MALDI-TOF/TOF analysis of tripsin digests were used for purity control and proteins identifi cation. Temperature and pH-optima for both ezymes were the same 65oC and pH value 4, 5-4, 6 respectively. Th e half-life time of rPvBGL and rAnBGL was 10 and 5 min respectively at 70oC. Th e activity of both enzymes decreases with the increase of degree of cellooligosaccharides polymerization (DP). Kinetic studies revieled diff erences between PvBGL and AnBGL. Th e catalytic effi ciency of AnBGL was about 35% higher to compare PvBGL in p-NP-β-D-glucoside and cellobiose hydrolysis, while remains the same for 1,4-β-oligosaccharides with higher DP. AnBGL was more specifi c in hydrolysis of 1,4-β-cellooligosaccharides, while PvBGL was much more effi cient in hydrolysis of 1,3-β- and mixed 1,3-β-/1,4-β-oligosaccharides.
Nanyang Technological University, Singapore
Biography:
Rupali Reddy Pasula has completed her PhD at the age of 28 years from Nanyang Technological University and is currently pursuing her postdoctoral studies in Lim Lab, SCBE, NTU. Her work focuses on the versatile applications of ferritin protein nanocages in biomedical applications.
Abstract:
Nanoparticles exhibit unique physical, mechanical, optical and electromagnetic properties owing to the increase in surface area to volume ratio as compared to the bulk material. Th e unique characteristics paves way to a wide array of applications such as detection of proteins, tumor destruction, tissue engineering and MRI contrast enhancement. Biological synthesis of these nanoparticles using bacterial hosts is being explored as an alternative to chemical synthesis as it is environmentally friendly. Protein Nano cages, when employed as templates facilitate production of size controlled monodispersed nanoparticles. Cells harboring these protein nanocages could be engineered with surface ligands for tissue-specifi c accumulation for enhanced imaging for MRI applications. Archaeoglobus fulgidus Ferritin (AfFtn) a self-assembling, 24-subunit iron storage protein which maintains iron homeostasis, is used as a template for iron nanoparticle synthesis in E. coli. To enhance iron uptake and reduce iron effl ux, the E. coli has been further engineered to express iron infl ux transporter protein (feoB) while knocking out iron effl ux protein (Δfi eF). Further protein engineering of AfFtn to exhibit magnetite forming ability was explored to enhance the magnetic properties. In vivo iron loading in AfFtn was achieved by incubating E. coli with excess iron in the growth medium. Th e bacterium which has been characterized for its magnetic properties exhibits ferromagnetic behaviour with a fast response to an external magnetic fi eld.
Universidad Andrés Bello, Chile
Biography:
Carolina Paz Quezada has completed her PhD in Biotechnology at the University of Manchester in 2016 and now works as a Postdoctoral Research Scientist in the Center for Bioinformatics and Integrative Biology (CBIB) at Universidad Andrés Bello, Chile. Since her PhD, she has been studying bacterial redox proteins, managing to cristalise for the fi rst time a reductive dehalogenase with potential applications in bioremediation. Currently, her work is focused in the design of greener solar cells using biological compounds and biosynthesized nanoparticles.
Abstract:
The sun is the most clean, abundant and available source of renewable energy. First generation solar cells allow the conversion of solar radiation into electricity with an effi ciency of ~25%. Nevertheless, photovoltaic market is evolving to improve production costs, effi ciency and sustainability. New generation of solar cells are sensitized with diff erent molecules like dyes, nanoparticles and more recently proteins have been tested as photosensitizers. In this study, a redox protein (azurin) coupled to CuInS2 quantum dots (QDs) are used as photosensitizers in a Grätzel solar cell. Th e azurin gene was identifi ed within the genome of a strain from our collection of Antarctic bacteria (Pseudomonas fl uorescens 198). Th is gene was cloned and overexpressed in E. coli, and the His-tag purifi ed azurin + CuInS2 QDs were incorporated in a sensitized solar cell, using TiO2 as anode and Pt as counter electrode. In our laboratory, biomimetic and biosynthesized nanoparticles of CdS and CuInS2, among others, have been successfully used as photosensitizers. Preliminary studies have indicated an increase in 56% of the effi ciency when the azurin is incorporated to the cell, compared to the cell sensitized only with CuInS2 QDs. Th e effi ciency is also improved when CdS QDs are coupled to the azurin (42%). Th e most stable orientation of the His-tag azurin in the TiO2 layer is being studied by hybrid quantum mechanics/molecular mechanics (QM/MM) calculations, in order to determine if any particular position favors the electron transference to the anode.
Development Center for Biotechnology, Taiwan
Biography:
Abstract:
Antibody drug conjugates (ADCs), a promising next generation antibody drug, combine tumor specifi city with highly potent cytotoxic payload for improve therapeutic effi cacy in cancer therapy. However, due to the manufacture issues and producing heterogeneous products of random conjugation of ADCs, here we report a highly effi cient glycogengineering technology by using a GnT-I (N-Acetyl glucosamine transferase I) and a GnTII (N-Acetyl glucosamine transferase II) as enzymes to conjugate a tri-mannosyl core antibody and produce an versatile ADC. Our results show that a homogenous tri-mannosyl Herceptin-2(GlcNAc-triazole-DBCO-(PEG)4-DM1)-2(GlcNAc-triazolDBCO-PEG4-Vc- PAB- (PEG)2-Duocarmycin) is generated with the conversion effi ciency over 90% and 50% recovery rate. Th e results indicate that the tri-mannosyl ADC has not only with highly potent cytotoxicity (IC50<1.2 nM) than Kadcyla, but also with better anti-tumor growth activity in BT-474 and N87 xenograft (TGI>90%).
Biography:
Bahaa Talaat Shawky is an expert in the fi elds of Fermentation Technology and Industrial Microbiology. He acted as Principal Investigator: Renewable Energy
and Environment. He is the holder of an Energy Patent and the Invention and Innovation Development Award in Renewable and New Energy. He creates MFEX Prototype, which is a methodology that utilizes lignocellulosic biomass for producing bioethanol. This approach is responsive to all stakeholders. He has been serving as an Editorial Board Member of reputed journals. He is the Vice-President of the scholarly (STRA), and (WASRTI). He has a Postdoctoral
Fellowship from Martin-Luther-Universität, Akademie der Wissenchaften, and Humboldt-Universität, Germany. He is the Visiting Fulbright Professor at Texas A&M University, USA
Abstract:
The alarming rate of population growth has increased the demand for food production leading to a yawning gap in demand and supply. Th e rapid growth, high protein of microbes and their ability to utilize waste feed stocks have made micro-organisms prime candidates for use as animal feed protein supplement. Crop residues are generated in huge quantities, creating disposal problems. Th e potential of co-cultivation of Pleurotus ostreatus and Azospirellum brasilense and evaluation of cotton stalks waste were studied. Solid state fermentation (SSF) off ers advantages for production of protein-rich feed. P. ostreatus, and A. brasilense were assessed for the degradation of chopped cotton stalks. SSF was carried out for 5, 10 and 15 days at 30 °C. Crude protein, cellulose, hemicellulose, lignin, and in vitro dry matter digestibility were analyzed. Activities of ligninolytic enzymes were determined. Th e lignin, hemicellulose, and cellulose in untreated substrate were 23, 27, and 40 %, respectively. Co-cultivation resulted in the degradation of 20 % lignin, 15 % hemicellulose and 17 % cellulose. P. ostreatus degrades lignocellulose with obvious selectivity for lignin. Th e degradation by-products of P. ostreatus was metabolized by A. brasilense, leading to more extensive synergistic use of lignocellulosics, which refl ects on the enhancement of both lignin degradation and in vitro digestibility as well as increased laccase and peroxidase activities. Th e crude protein content of the fermented cotton stalks was 15 %. Extensive studies of single cell protein production for bridging the gap between demand and supply are a major step in this direction.
National Research Centre, Egypt
Biography:
Samar Samir Youssef has been working in National Research Centre, Egypt since 1991. She has completed her PhD at Ain Shams University and Postdoctoral studies in France. She has published more than 25 papers in reputed journals and has been serving as a Reviewer Board Member of reputed journals
Abstract:
Liver disorders arising from Hepatitis C virus (HCV) infection are considered a key challenge in the fi eld of translational medicine. HCV and HCV related hepatocellular carcinoma (HCC) poses a heavy burden globally; pivoting on the geographical region, Egypt showed the highest prevalence of HCV worldwide. MicroRNAs (miRNAs) were found to regulate or be regulated by HCV infection. Recently, circulating miRNAs detected in human serum are proposed as novel class of biomarkers for diff erent pathological conditions. miR-516-3p is a novel miRNA that was not widely investigated in terms of infectious diseases rather than oncology. It was recently reported as antimetastamiR through activation of Wnt/B-catenin pathway in gastric cancer. However, among studies eff orts has been employed to investigate the alteration in the circulating miRNA pattern that is related with HCV infection and associated HCC, miR-516-3p is scarcely discussed. Moreover, this has not been investigated in case of Egyptian HCV patients or HCC patients. Th erefore, the aim of this study is to investigate the expression profi le of the novel liverassociated miRNA, miR-516-3p, in the serum of HCV and HCC Egyptian patients. Serum samples were collected from 50 HCV, 20 HCC Egyptian patients and 30 age-matched healthy controls. Total RNA was extracted using Geneaid total RNA mini-kit. Reverse transcription was performed using TaqMan® MicroRNA Reverse Transcription Kit. Finally, miR-516 expression was quantifi ed using qRT-PCR. Data was statistically analyzed using GraphPad Prism 5.00 soft ware. miR-516-3p was found to be signifi cantly up-regulated in HCV patients compared to agematched healthy controls (p=0.002). Also miR-516-3p showed statistically signifi cant upregulation in HCC versus HCV patients (p=0.0001). Th is study identifi es miR-516-3p as a novel circulating MicroRNA. miR-516-3p was found to be overexpressed in the serum of HCV patients. Moreover miR-516-3p showed escalated up regulation in HCC patients. Th us shedding the light on the pivotal role of miR-516-3p in HCV and HCV induced HCC.
Biography:
Nermeen M Arafa has his completed PhD thesis from Biochemistry Department, Agriculture Faculty, Cairo University; Postdoctoral studies from Plant Biotechnology Department, Genetic Engineering and Biotechnology Division, National Research Center. He has published more than 10 papers in most reputed journals. Currently, he is serving as a Reviewer Member in African Journal of Biotechnology.
Abstract:
Pimpinella anisum L. (anise) is a worthy aromatic medicinal plant involving medical and pharmacological potentials. Our study aimed to apply the biotechnological techniques using biotic (yeast) and abiotic (L. phenylalanine)
elicitors for enhancement anise callus productivity for enrichment their content of bioactivity phytocomponents to be applicable in medical and pharmacological purposes. Total 15 of volatile constituents and acephenanthrylene skeleton were detected comparatively in callus cultures of Pimpinella anisum L. and were identifi ed by GC-MS. Suppression of breast cancer cell lines (MCF7) proliferation was evaluated. Leaf, stem and shoot tip explants of in vitro seedlings initiated calli, shoot tip was a preferable explant on medium containing 1mg/l IAA+1mg/l 2.4-D+2mg/l kin. Fresh weight, growth rate and increase value of shoot tip calli recorded maximum values (18.356±0.269, 2.407±0.038, and 11.237±0.179, respectively) aft er four weeks. Shoot tip calli were improved in treatments of yeast (0.5, 1.0, 1.5 g/l) and 2mM/l L. phenylalanine which increased callus fresh weight to be 17.556±0.195, 21.864±0.428, 26.92±0.440 and 13.734±0.199, respectively compared to the control (12.996±0.284). Total volatile constituents content were boosted to be 32.38%, 40.96%, 43.51% in treatments of 2, 4, 6 mM/l L. phenylalanine, respectively and 45.45%, 31.09%, 26.01% in treatments of 0.5, 1.0, 1.5 g/l yeast, respectively, in comparison to the control (16.83%). 1,2-Diphenyl-5-(tbutyl) acephenanthrylene was detected in all treatments at diff erent proportions. Cytotoxic activity of callus extracts was between IC50 of 1.33 μg/ml to IC50 of 2.39 μg/ml. From the phytocomponents point of view, the percents of acephenanthrylene and volatile constituents in anise callus contributed to their anticancer infl uence.
Session Introduction
Federal Research Centre "Fundamentals of Biotechnology-RAS, Russia
Biography:
Aleksandra M Rozhkova has completed her PhD at M V Lomonosov Moscow State University and she did her postdoctoral internship at the National Institute of Health, Bethesda, Maryland and Structural Genomics Consortsium, Oxford, UK. Currently, she is a Senior Research Scientist of Laboratory of Biotechnology of Enzymes at Federal Research Center «Fundamentals of Biotechnology» RAS, Moscow, Russia. She is a highly skilled scientist off ering twenty fi ve years of experience in the fi eld of molecular and cell biology and protein engineering. She has published more than 50 papers in reputed journals.
Abstract:
Penicillium verruculosum B-537- the cellulolytical fungal strain using as a host to obtain a number of recombinant strains demanded various biotechnology processes, in particular in feedstock refi nery. It has its own balanced complex of secreted cellulases, which are more eff ective in saccharifi cation of plant materials than similar complexes isolated from the fungus Trichoderma. Th e existence of expression and transformation systems for the P.verruculosum allows «tuning» of the secreted cellulase complex with heterologous genes to increase the effi ciency of plant raw material hydrolysis. However, analyzing the protein profi le in the culture fl uids of recombinant Penicillium verruculosum strains secreting Aspergillus niger β-glucosidase (BGL series) or Penicillium canescens xylanase A (XYLA series), two groups of strains were found: 1) producing strains with the content of the target protein up to 75-85% and 2) strains with the content of the target protein not more than 20%. Moreover, the fi rst group of strains was characterized by a decrease in the total productivity of the secreted protein by 1.5-2 times. Experiments to determine the copy number of target genes in recombinant strains showed a correlation between the β- glucosidase content in the BGL-F10 and BGL-F12 enzyme preparations and the number of copies of the bgl1 gene (80% and 20% β-glucosidase in BGL-F10 and BGL-F12 corresponded to 7-8 and 2 copies of the bgl1 gene). In the case of the xylA gene, the proportion was disrupted to reduce the relative content of xylanase A (50% and 17% xylanase A in the XylA3 and XylA4 enzyme preparations corresponded to 20 - 22 and 6 copies of the xylA gene). However, in both cases, overexpression of heterologous genes led to a decrease in the total productivity of the fungus to 25 g per 1L compared to 50 g per 1L in the case of the host strain. We explain eff ect of productivity reducing by titration of positive transcription factors in the XylA3 and BGL-F10 strains.
Biography:
Dorota Rybitwa has completed her MEng at Opole University in Poland. They are laboratorians in Preservation Department of the Auschwitz-Birkenau State
Museum in Oświęcim. They have published 5 papers in reputed journals.
Anna Wawrzyk has completed her MSc at Jagiellonian University in Kraków and PhD at Łódź University of Technology in Poland. She is a Graduate of Collegium Medicum at the Jagiellonian University, where she obtained a specialization in Epidemiology. As an Auditor of the Polish Accreditation Commission, she evaluates the quality of tests carried out in research laboratories.
Abstract:
The collections of the Auschwitz-Birkenau State Museum in Poland (A-BSM) have hundreds of thousands of objects containing diff erent types of cellulosic materials. Due to the need for A-BSMs historical objects to be protected from the destruction caused by biodegradation, new research has been started on the use of hydrogen peroxide in the gas form to fi nd an eff ective and safe technique for disinfecting cellulosic materials. Vaporized hydrogen peroxide (VHP) bio decontamination systems provide a fast, safe and low-temperature sanitizing process of closed microbiologically contaminated rooms along with their equipment, air and surfaces. Th e aims of the study were to assess the microbiological contamination of historical objects from the A-BSM (culture-dependent and metagenomic methods), to evaluate the antimicrobial eff ectiveness of VHP disinfection at a concentration of 300 ppm for 20 minutes and to assess the impact of VHP disinfection on the optical (colour measurement spectrophotometry) and structural (SEC-MALLS-RI chromatography) properties of cellulosic materials. Th e microbiological contamination of cellulosic elements from historical objects ranged from 102 to 106 CFU/100 cm2. Cellulosic materials were inhabited by bacteria mainly belonging to the genera Bacillus, Micrococcus and Staphylococcus. Th e most frequently isolated fi lamentous fungi included the genera: Alternaria, Aspergillus, Cladosporium and Penicillium. VHP disinfection under the conditions of performed tests caused a reduction in the number of microorganisms of more than 97%. Disinfection with VHP (300 ppm, 20 min) did not change the color (ΔE*<2.0 CIELab units) and the degree of cellulose polymerization of the new and historical materials.
La Frontera University, Chile
Biography:
Felipe Gallardo has completed his MgS from Universidad Federal de Viçosa, Brasil in 1987. He is a Professor in Chemical Sciences and Natural Resource Department and Researcher of Biotechnological Research Center Applied to the Environment (CIBAMA-BIOREN) of La Frontera University. He has published more than 40 papers in reputed journals (ISI/WoS).
Abstract:
Repeated application of pesticides in a bio purifi cation system (BPS) developed an active microbial population with the ability to degrade these compounds at high concentrations. We evaluated the degradation of a mixture
of the pesticides atrazine (ATZ), chlorpyrifos (CHL) and iprodione (IPR) in a BPS inoculated with a previously used bio mixture (PUB). Th e BPS was contaminated each 30 days with a commercial mixture of the mentioned pesticides at 50 mg kg-1 each, during the last three years. For degradation assays new bio mixtures (5000 g) were placed in glass deposits (40×25×15 cm) and inoculated with diff erent percentages (v v-1) of PUB (0, 5, 10 and 15% PUB). Deposits were spiked with a mixture of the above-mentioned pesticides at 100 mg kg−1 each, with reapplication each 30 days during 90 days. Th e pesticides dose applied was approximately ten-fold above the recommended field dose, to simulate a pesticide spill on the biomixture. Th e residual pesticides and enzymatic activities of phenoloxidase, dehydrogenase and urease in each BPS were periodically measured before each contamination and,
kinetic parameters were calculated from the degradation data. Main results showed that the degradation of the three pesticides increased as PUB inoculum raises and, no diff erences were observed aft er each replication of the mixture
of pesticides. Th e highest and fastest degradation was observed for IPR pesticide (>95%). In the same way, enzymatic activities were highest as PUB inoculum increased. Th e half-life (t1/2) of ATZ and CHL were signifi cantly decreased as PUB inoculum increased.