Day 3 :
Environmental Biotechnology│Industrial Biotechnology │Biotechnology Applications│ Genetic Engineering │ Waste water treatment using Bio Techniques
Chair
Sarabjeet Singh Ahluwalia
General Shivdev Singh Dewan Gurbachan Singh Khalsa College, India
Co-Chair
Zurina Zainal Abidin
Universiti Putra Malaysia, Malaysia
Session Introduction
Queensland University of Technology, Australia
Time : 08:30-08:50

Biography:
Zhanying Zhang has obtained his PhD in 2008 from the University of Adelaide, Australia. He is currently a Research Fellow at Queensland University of Technology, Brisbane, Australia. He is an experienced Researcher in fermentation technology, bioprocess optimization and scale-up, biomass pretreatment and biorefinery. He has published more than 30 papers in peer-reviewed journals and 4 book chapters. He also has 3 patent applications in processing lignocellulosic biomass for the production of fermentable sugars.
Abstract:
Microbial oils have important applications in producing high value fuels and nutraceutical products. In recent years, microbial oil production by oleaginous filamentous fungi has attracted increasing interest because fungi have relatively high growth rates are able to use a variety of carbon sources and have relatively low harvesting cost compared to heterotrophic cultivation of microalgae. Many studies on microbial oil production by filamentous fungi have been focused on low-cost substrates such as lignocellulosic biomass. However, research on morphology control is limited, which is challenging in cultivation of filamentous fungi and critical towards process scale-up and commercialization. We have previously identified an oleaginous filamentous fungus Mucor plumbeus for microbial lipid production. Cultivations of this fungus at different conditions and scales have shown the variation in fungal morphological forms. Different inoculation and process control strategies have been proposed and preliminary tested in order to control the morphological forms of this fungus suitable for reactor cultivation and process scale-up.
General Shivdev Singh Dewan Gurbachan Singh Khalsa College, India
Time : 08:50-09:10

Biography:
Sarabjeet Singh Ahluwalia has completed his PhD from Thapar Institute of Engineering & Technology, (Presently Thapar University), Patiala. He is the Assistant Professor in Biotechnology at General Shivdev Singh Dewan Gurbachan Singh Khalsa College, Patiala, Punjab, India. He has published more than 21 papers in reputed journals and has been serving as an Editorial Board Member of repute. He has three patents to his credit. He has reviewed a number of research papers/manuscripts.
Abstract:
A critical situation has aroused due to increased discharge of wastewater containing considerable extent of azo dyes from textile dyeing and manufacturing industries, which requires prior treatment, before being released in order to prevent contamination of natural water courses and ground water. In the present study, Staphylococcus epidermidis MTCC 10623 isolated from contaminated site was explored for the decolorization and degradation of two different types of azo dyes such as Basic Red 46 (BR 46) and Reactive Black 5 (RB 5), extensively used in textile processing industries. S. epidermidis has shown remarkable decolorization potential (99.6 and 97%) for the selected dyes at the concentration of 100 mg/L under optimized conditions (pH: 9.0; temp: 40 and 35 °C) after 6 and 24 hours incubation respectively. Moreover, addition of carbon (glucose: 0.3%) and nitrogen (ammonium sulfate: 0.1%) source as co-substrates enhanced the decolorization potential of S. epidermidis. Further, decolorization of BR 46 and RB 5, was achieved 99.7 and 97.2% decolorization within 6 and 24 hours respectively with immobilized S. epidermidis over polyurethane foam. Biodegradation analysis of metabolites formed after bacterial treatment by UV-Vis and FTIR spectrophotometer confirms the degradation of these dyes. Phytotoxicity assay of extracted metabolites on Triticum aestivum and Vigna radiata showed good germination rate and growth of radical and plumule demonstrating the non-toxic nature of treated dye solution and suggest that this bacterium is the efficient azo dye degrading bacteria and has practical application in biological treatment of dye-polluted wastewater streams.
Universiti Putra Malaysia, Malaysia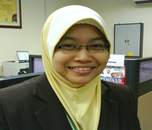 Biography:
Zurina Zainal Abidin has received her BEng in Chemical Engineering from Loughborough University, UK in 1997, Masters in Biotechnology at University of Manchester Institute of Science and Technology, UK and PhD in 2006 from University of Manchester, UK in Biochemical Engineering. Earlier, she developed her career as a Process Engineer in Elektrisola (M) Sdn Bhd in 1998. Later in 1999, she joined Universiti Putra Malaysia (UPM) and currently working as an Associate Professor at Department of Chemical and Environmental Engineering. Her research areas focus on biochemical engineering application on bioseparation using electrokinetics/microarray technology, extraction of bioproducts membrane filtration, biosensor and also wastewater treatment. She has successfully supervised many postgraduate in similar disciplines and also published more than 30 articles in relation to biochemical engineering area.
Abstract:
Pathogens that usually associated with pathogenesis affect human health with massive diseases including chronic infections or immune system disorders. Although numerous vaccinations have been introduced to protect against diseases, some pathogens continues to threaten living life. The current pathogen detection method which based on molecular culture and PCR techniques are essentially slow and time consuming. In recent time, several researchers have attempted to develop rapid detecting tool. Despite advanced engineering, there is still need for an accurate and rapid pathogen detection tool. Thus, this research was carried out to highlight on detection of pathogens using optical biosensor. An optical biosensor (microchannel) is relatively an accurate method of early detection of pathogen. Optical microchannel was fabricated with fiber optics by using photolithography method. Fiber optic biosensor is light scattering, absorption and optical properties of the microorganisms. The chemical composition, energy, the total nucleotides and photo pigments will define the absorption properties of each microorganism. E. coli was detected at region of 280 nm to 285 nm by using the microchannel while, S. cerevisiae identified at visible region of 570 nm to 580 nm. The entire detection can be done in less than 10 minutes with minimum required cells of 1×102 cells per mL with total volume of 6 µl. These detection regions for each sample were compared with spectrophotometer measurement plus theoretical calculations by using Beer Lambert law of absorption.
Universiti Kebangsaan Malaysia, Malaysia
Time : 09:10-09:30

Biography:
Syarul Nataqain Binti Baharum has received intensive training in the field of Metabolomics at the University of Sheffield, United Kingdom under supervision of Professor Dr. Michael Burrell and Professor Dr. William Paul Quick. Her research is focused on the new insight of analytical and biological perspectives of the metabolomics in the field of systems biology. Her work has been awarded prestigious awards including BioInnovation Awards, 2011 and Selangor My Innovation Award, 2014.
Abstract:
Epinephelus fuscoguttatus or tiger grouper has excellent biological characteristics, fast growing and suitable for aquaculture. This posed a promising industry but is unfortunately hindered by a host of diseases, which often associated with feeding leading to great economic loss. Our goal is to study the metabolite responses to vibrosis in grouper and identify unique metabolites as biomarker to help future remediation/prevention of vibriosis. In this work, larvae of grouper were infected with vibriosis, under fed and non-feed conditions. Metabolites were then extracted from infected (challenged) and non-infected (control) larvae, which died and compared with that of survived. Metabolites profiled were obtained using GC-MS based metabolome analysis. The differences between the challenged and control samples were significantly influenced by the production of fatty acids. A total of 11 fatty acids under challenged feeding and 13 fatty acids under challenged starvation of -9 were detected. However, in the control feeding and control starvation conditions, only four fatty acids of -9 were detected namely, lauric acid, myristic acid, palmitic acid and trans-9-palmitoleic acid. The detected compounds were quantified based on three different extraction techniques with the highest at 34 mg/ml and the lowest at 17 mg/ml and mapped in the major fatty acids pathway. There were significant differences (P≤0.001) of -9 production between the challenged and control samples. These changes demonstrate that vibriosis in the fish will induce a biochemical response, especially -9 that can be used as biomarker to determine the survival rate of E. fuscoguttatus.
Technological and Higher Education Institute of Hong Kong, Hong Kong
Time : 09:30-09:50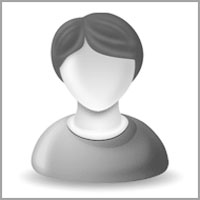 Biography:
Dr. Lu obtained his PhD in Civil Engineering from the University of Hong Kong. She is currently Assistant Professor of the Faculty of Science and Technology, Technological and Higher Education Institute of Hong Kong (THEi). She is specialised in environmental microbiology, bioenergy production from solid waste and advanced materials development in energy and environment.
Abstract:
Biotransforming organic wastes into energy has been regarded as one of the promising technologies to combat energy crisis in the future. In this study, we queried the highly active functional population in the anaerobic digestion system with various potential substrates (food waste, cellulose, xylan) by integrating the sludge DNA and RNA of subculture from the substrates. Using barcoded 454-pyrosequencing, we analyzed and compared the bacterial and archaeal 16S rRNA genes of one digester sludge (DNA) sample and three subcultures (cDNA) by giving three individual substrates to the digester sludge in order to identify the active members in digesting organic wastes to biomethane. A total of 19K bacterial and 13K archaeal effective sequences were assigned to taxonomy from phylum to genera levels, providing insights into the microbial community structure and further correlating the community members to the performance of the subculture. The principal coordinates analyses on the basis of UniFrac of OTUs revealed that there are significant differences among the digester sludge and digestion culture samples. Cellulose and xylan culture community are more closer to each compared to food waste culture, even though it still has a slight difference between cellulose and xylan culture. Overall, the phylogenetic information based on DNA and RNA provides a comprehensive and systematic view of the anaerobic microbial community within the digestion systems.
Cairo University, Egypt
Time : 09:50-10:10

Biography:
Hoda M Elzeini has completed her PhD from Michigan State University, USA. She is a Professor in Cairo University, Dairy Science Department of Faculty of Agriculture in Egypt. She has published more than 20 papers in reputed journals and has been serving as a Reviewer for some journals. She is teaching dairy technology and food rheology courses. She was trained in England and India to use advance rheological apparatuses.
Abstract:
Lactic Acid Bacteria (LAB) widely distributed in nature and play an important role in much food fermentations. Bacterial cell morphology is useful and valuable characteristics used in the identification of any organism in order to classify. Therefore, cell morphological shape and size of four strains of rod LAB grown in two different media (MRS and RSM) were studied using Scanning Electron Microscope (SEM) and image analysis technique. Topographical images reveal rectangular shapes with smooth corners and height profiles and variation in size which occurred singly or in pairs or chains. Rod cells had a wide range of breadth (0.40-1.07 μm) with cells' perimeters of 4.64 up to 11.7 μm and the elongation varies between 0.572 and 0.790 µm. Both areas of Lb. helveticus 764N and Lb. casei 761N were reduced when grown in RSM than in broth medium. On the contrary, cells' areas of Lb. acidophilus 791N and Lb. paracasei 72MP increased when grown in RSM than in broth medium. RSM lowered the compression on cells walls either by the adsorbed water to the surface of the cells or by extra nutrients provides. All the aseptic ratios measured were higher than 1. Rod cells had a different orientation angles and surfaces seem to have heights or extrudes with external boundary was either a sharp outline or a rough surface. Cells hardness and wall thickness affected negatively or positively depending on the strain and growing medium. In conclusion, image analysis of SEM could be a good and accurate tool for measuring many morphology, shape and size parameters for the viable bacterial cells which can be used for identification and classification of rod LAB with determination of defined standard conditions for optimum growth
Heber Biotec, South Africa
Time : 10:10-10:30

Biography:
Dora Garcia Delgado is graduated in Foreign Trade Economy, Diplomat in Foreign Trade and Masters in Science and PhD in Economic Science from Havana University. She was trained at Business Support Centers Japan 2001 and Seoul 2003. She has participated in several negotiations of Cuban biotechnology products. She has publications in Journal Applied Biotechnology of Cuba: About negotiation of Biotechnology products with intangibles, the evolution of negotiation of biotechnology products further than the intellectual property protection and methodology for the valuation and negotiation of biotechnology products with intangibles.
Abstract:
Heber Biotec S A, a Commercialized Company from the Center of Genetic Engineering and Biotechnology of Cuba. The High Tech Enterprise is playing an important role in the economy among other aspects as a source of high aggregated value products and intangible assets. The biotechnology enterprise is an exponent of this enterprise. Upon the basis of a document analysis and experts interchange applying Delphis method, a diagnostic is done concerning the treatment given to the biotechnology products with intangibles during negotiations. From such diagnostic the lack of a standard calculation method and the lack of a guide for preparing negotiations were identified as well as the lack of commercial culture concerning the biotechnology products with intangibles negotiation. The general objective of this work is to design a methodology for the valuation and deal making of biotechnology products. For the fulfillment of this objective a deep bibliography was reviewed granting the required concepts to design the methodology which establishes a sequence for the negotiation, recommends a calculation method and some accurate data like the range of payments, royalties percentages, coefficients to separate the intangibles form the total value of the biotechnology project or product. In the whole bibliography reviewed no other guide was found with the integration of calculation method and negotiation methodology in a sequence that become this methodology in a practical tool that allow to entrepreneur who start in biotechnology to evaluate and prepare a biotechnology product negotiation.
Periyar University, India
Time : 10:50-11:10

Biography:
D. Natarajan is currently working as an Assistant Professor in the Department of Biotechnology, Periyar University, Salem, Tamilnadu since October, 2008. He obtained his post-graduation and Doctoral degree (Botany) from Bharathidasan University,Trichy, Tamilnadu in 2003. His research interest includes Herbal and Microbial Biotechnology, Plant tissue culture, Bio/phytoremediation and Bio-nanomedicine. He has published more than 100 research articles both National and International journals and 63 conference attended/presented papers and 4 book chapters for his research credentials. He has operated four major projects funded by Indian Government agencies like UGC, DST, ICMR & TNSCST (worth of Rs. 45 lakhs) during his career at Periyar University. He was the recipient of the Young Scientist award for 2013 by SERB, New Delhi and he has awarded at the prestigious author award by OMICS International 2011. So far, he has guided 10 Ph.D and 20 M. Phil scholars.
Abstract:
Heavy metal pollution spreading to the environment due to human activities such as mining, smelting, e-waste dumping etc. Kolli hills are part of the Eastern Ghats of Tamilnadu harbour rich in biodiversity. Mining activities in study area being created heavy metal contamination in surrounding areas which can affect the microbial, flora and fauna biodiversity and soil fertility. Remediation of heavy metal contaminated sites necessary to turn the beneficial. The indigenous bacteria are evolving as resistant to the heavy metal to some extent such microbes can be used for the metal removal and metal recovery from the polluted sites. This study was aimed to screen the metal resistant bacteria from the heavy metal contaminated soil samples. The efficient two bacterial isolates (A1-2 and A1-3) were isolated and identified as Bacillus spp., through conventional staining and biochemical tests. The bacterial strains were further confirmed by 16S rRNA sequencing and phylogenetic tree which reveals that, the isolates 100 % similarity with the Bacillus thuringiensis and the sequences were submitted to the GenBank. The multi metal resistant of isolates was assessed through the minimum inhibitory concentration (MIC) method. The bacterial strains were studied for tolerance to heavy metals such as Copper, Chromium, Lead and Zinc in different concentrations ranging from 10, 20, 40 to 640µg/ml. At the concentration of 10µg/ml, B.thuringiensis A1-2 showed resistant of about 98.94 %, 77.91 %, 76.23 % and 60.41 %, whereas, B.thuringiensis A1-3 found 99.66 %, 87.68 % and 98.87 % resistant to Cu, Cr, Pb and Zn respectively. At the concentration of lead (640µg/ml), the isolates A1-2 and A1-3 showed resistant effect of about 44.5 % and 33.39 % and the outcome of this study found that the strains are having the viability to withstand in high lead stress condition. These results confirmed that the both strains were highly tolerant to lead when compared with Cu, Cr and Zn. Further, the antibiotic profiles of these two bacterial strains were investigated by disc diffusion method and show sensitive to tested antibiotics. Thus, the present study suggested that the bacterial isolates explore potential adaptation to the selected heavy metals which can be applicable for the alternative remediation agent to reduce the heavy metals contamination in the hilly environment. This work was funded by Science and Engineering Research Board (SERB), New Delhi, India (SB/YS/LS-25/2013) under Start up grant for young scientists.