Day 1 :
Keynote Forum
Time : 09:00-9:30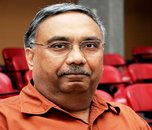 Biography:
Shri Mohan Jain, Plant biotechnologist, Department of Agricultural Sciences, University of Helsinki, Helsinki, Finland. He received M. Phil, 1973 and Ph.D., 1978, Jawaharlal Nehru University, New Delhi, India. He was postdoctoral fellow in Israel, and USA; visiting Professor in Japan and Ital; Technical Officer, Plant Breeding and Genetics, International Atomic Energy Agency (IAEA), Vienna, Austria, 1999-2005. He is a member on editorial Board member of Euphytica, In Vitro, Propagation of Ornamental Plants, Emirates J. Food and Agriculture,; reviewer in Plant Cell Reports, Mutation Research, and Plant Cell Tissue Organ Culture. His publications are 130 in peer reviewed journals, book chapters, and conference proceedings, and edited 41books; invited speaker and acted as a Chair person in several international conferences worldwide. He was awarded Nobel Peace Prize, 2005 in commemoration the awarding to IAEA of the Nobel Peace Prize for 2005; also a consultant to IAEA, European Union, and the Egyptian Government.
Abstract:
Plant breeders are faced with new challenges such as climate change, human population growth, etc., which threaten to sustain food production worldwide. There are visible signs on the negative impact on world food production and rise in food price. Mutations are induced to enhance the mutation frequency rate since the rate of spontaneous mutations is very low and difficult to exploit by the plant breeders. Over 3000 officially released mutant varieties have been released worldwide (www.iaea.org). The main advantage of mutagenesis is the selection of mutants with multiple traits. By transgenic approach, single gene trait transgenic plants have been produced; moreover, consumers are not ready to accept genetically modified food. Bio-safety regulations are not applied to mutants. By using in vitro techniques plant regeneration is successful of all major food and horticultural crops. Micropropagation via organogenesis is routinely used for clonal propagation of ornamental plants and other vegetative propagated plants, especially woody and fruits trees. Explant, e.g. shoot meristem is treated with mutagen and regenerate shoots followed by root formation; mutants are selected under the selection pressure e.g. disease, salt, drought. The selected mutant plants are transferred and evaluated in the greenhouse and finally to the field evaluation and use them for crossing with other varieties. An overview will highlight several mutants in different crops- tomato (drought and salt tolerant), banana (Black sigatoka and Fusarium wilt tolerant), date palm (Bayoud disease), and strawberry (Phytophthora cactorum tolerant), wheat (salt tolerant, and resistance to yellow rust, sesame (insect resistance), and rice (dwarf, salt tolerant).
Keynote Forum
United States Department of Agriculture, USA
Time : 09:30-10:00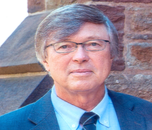 Biography:
Thomas McKeon has received his PhD in Biochemistry at UC Berkeley with Postdoctoral Research in Plant Biochemistry at UC Davis. He has over 100 publications, mostly in Plant Lipid Enzymology and Molecular Biology. He is an Editor and author for a book chapter "Industrial Oil Crops". He is an Editor for Biocatalysis and Agricultural Biotechnology (BAB), a Board Member for American Oil Chemists Society (AOCS) Biotechnology Division and International Society for Biocatalysis and Agricultural Biotechnology (ISBAB). He has organized conferences for ISBAB and for US-Japan Natural Resources (UJNR) Food and Agriculture Panel.
Abstract:
The castor oil plant produces a seed containing >50% oil with up to 90% ricinoleic acid, 12-hydroxy oleic acid. The presence of the mid-chain hydroxyl group imparts physical and chemical properties making castor oil uniquely useful as a feedstock for numerous products. However, limited production of castor has allowed petroleum derived products to displace many castor oil based products from the marketplace, despite better performance characteristics of the castor based products. The toxic protein ricin has impeded widespread cultivation of castor. As a result, there is great interest in developing transgenic plants that produce such hydroxy fatty acids (HFA). For over 50 years, biochemists and plant scientists have been challenged to elucidate the means, by which castor makes such unique oil. Identification of the oleoyl hydroxylase activity led to cloning expressing the hydroxylase gene in a transgenic plant resulting in <20% HFA. A number of enzymes involved in castor oil biosynthesis have been identified and some of these have been cloned and tested in model plants. The highest level of HFA achieved is 33%. This presentation will describe research results from our lab and review results of other researchers. The summary of research results to date allows us to identify both evolutionary considerations and competition from endogenous pathways as key factors limiting HFA oil content. Research aimed at enhancing HFA in transgenic oils will answer questions of fundamental value in understanding how seeds control oil and fatty acid content. However, focus on improving castor will ultimately support expanded castor oil production.
Keynote Forum
University of Ljubljana, Slovenia
Time : 10:00-10:30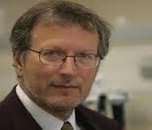 Biography:
Radovan Komel is a Professor of Biochemistry and Molecular Biology at the Faculty of Medicine, University of Ljubljana. He pioneered gene technology and initiated medical molecular genetics in Slovenia. As a Founder and Head of the Medical Centre for Molecular Biology, he is coordinating national research program Functional Genomics and Biotechnology for Health. He has published more than 150 papers in reputed journals and has supervised 65 PhD/MSc theses. He is also a President of Slovenian Society for Natural Sciences, Editor of Proteus, a popular science journal and a Member of Editorial Board of Acta Chimica Slovenica. Presently he is Coordinating elaboration of Slovenian legislation concerning biomedicine and human genome.
Abstract:
Glioblastoma multiforme (GBM) is a highly lethal form of cancer where the standard therapies of surgery followed by radiation and chemotherapy cannot significantly prolong the life expectancy of the patients. Tumor recurrence shows even more aggressive form compared to the primary tumors and cancer stem cells, resistant to conventional therapy, seem responsible for early relapse. There is a lack of GBM and GBM stem cell biomarkers specific enough to provide early diagnosis of the disease and efficient targeting therapy. The discovery of heavy-chain only antibodies (HCAbs) in camelids appears to have opened a new opportunity of searching for cancer markers and developing targeted treatment approaches. HCAb-derived nanobodies (Nbs) are small and stable single-domain antigen-binding fragments with a high degree of sequence identity to the human heavy chain variable domain which offer them advantages over classical antibodies. We immunized an alpaca with a human GBM stem-like cell line prepared from primary GBM cultures. A nanobody library was constructed in a phage display vector and using phage display technology, we selected specific GBM stem-like cell binders through a number of affinity selections. The selected nanobody clones were recloned, expressed in E. coli and purified by IMAC and size-exclusion chromatography. Specific nanobody-antigen pairs were obtained and MS analysis revealed ten proteins that were up-regulated in the GBM stem-like cells compared to the controls. Following application of Nb234 (anti-TRIM28) and Nb206 (anti-TufM) on different cell lines, variable distribution of TufM during the cell cycle and much higher toxic effect of both Nbs was observed on GBM compared to the control.